Wall clock "Cuckoo"
ID 20342
A fragment of the streets of old Koenigsberg. All the houses and pavement made of amber. Mosaic simulates the pavement, masonry and rough plaster of the buildings. Watch standing in the Amber Museum, Kaliningrad. Body, inside of which is the clock mechanism, is a generalized half-timbered constructi...
View details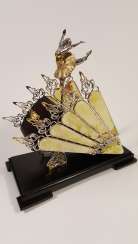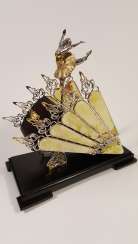 Box "The Attitude"
ID 20345
Talented craftsmen in Japan and China 2000let ago were made of wood boxes of different shapes and sizes. Master box has created a new technology of finish. Now boxes are a great addition to the interior apartments, houses or office. Women keep in their jewelry, valuables. So was created an exclu...
View details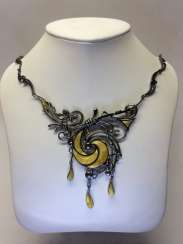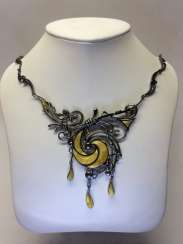 Set of jewelry "Amberocean"
ID 20349
The exclusive set is handmade with amber and silver. Exquisite design, luxurious image is a decoration created in order to produce a stunning effect.
View details