Design Painting, Painting "Fog in the village B. Goloustnoye", Canvas, Oil paint, Realist, Landscape painting, 2012
Condition:
|
Available
|
Russia, Иркутск
Landscape was made in the village of B. Goloustnoe on the shore of Lake Baikal.

Туман в Б. Голоустном. Этот пейзаж выполнен на пленэре. Картина написана с натуры в Прибайкальском национальном парке, в посёлке Большое Голоустное. Это место является уникальным и трудно доступным. Работа художника осложняется тем, что кроме многочисленных насекомых в этом месте водятся разные змеи, в том числе и ядовитые. Поэтому кроме красоты и захватывающих дух видов есть реальная опасность для жизни. Картина выполнена на фирменном холсте на картоне (соответственно имеет твёрдую плотную основу).

Доставка по всему миру за счёт покупателя. Выбор службы доставки на усмотрение покупателя.
| | |
| --- | --- |
| ID: | 13050 |
| Artist: | Anastasiia Khaliova (b. 1975) |
| Originality: | Original |
| Condition: | new |
| Year of manufacture: | 2012 |
| Applied technique: | Oil paint |
| Medium: | Canvas |
| Size: | 0,5 x 60 x 70 cm |
| Framing: | Unframed |
| Art style: | Realist |
| Genre: | Landscape painting |
| Shipping to: | Worldwide |
| Payment method: | Wire Transfer, Cash |
| Delivery method: | Postal service, Courier service, pickup by yourself |
| Purchase returns: | No return |
| Object type: | Design Painting, Painting |
| Keywords: | Mountains, Nature, Seasons |
Information about the artist
Художник и педагог, участница городских, областных, региональных, российских и зарубежных выставок.
Член международного союза педагогов-художников. Работы находятся в частных коллекциях России, Италии, Китая.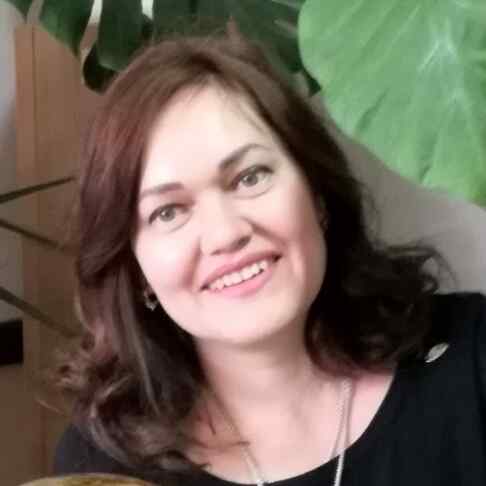 Frequently asked questions
Click the button "Contact the artist" on the proposal site.
Transmit Your delivery address and click "Send"
The seller sends You a payment information. After receiving the payment, the seller will send the order to Your address with approval to the conditions.
Click the button "Contact the artist" on the artwork page.
Transmit Your proposed item price and Your delivery address, so the artist can determine the delivery price.
The artist makes an individual price proposal, including the delivery price.
Agree to the proposal and order the item.