Lot 720. Historically significant and extremely rare stamp from a dessert essay of Empress Catherine II of Russia
ID 791
Historisch bedeutender und äußerst seltener Tempel
aus einem Dessertaufsatz Zarin Katharina II.von Russland
Porzellan und feuervergoldete Bronze. Vierpassiger Postamentsockel, vor- und rückseitig angelegte Freitreppe begrenzt von geschweiftem, durchbrochenem Geländer. Vor vier, von plastischen Blütenranken umzogenen Doppelsäulen stehende Figuren. Als Mittelpunkt Zarin Katharina II. von Russland mit purpurfarbenem Umhang, zu ihren Füßen Siegestrophäen, mit der linken Hand aus dem Schnabel eines bekrönten Adlers als russisches Wappentier eine goldene Urkundenrolle, als Symbol für Ihre Siege und Herrschaft über das russische Reich, empfangend. Zu ihrer Linken ein junger türkischer Krieger mit Säbel und Turban als Personifikation des Osmanischen Reichs, das Katharina 1768-1792 in mehreren Kriegen besiegte.
Zu ihrer Rechten ein Indianer mit Federschmuck, wohl Alaska unter dem Protektorat Russlands als bedeutendes Gebiet der Pelzgewinnung repräsentierend. Ihr gegenüber eine festlich gekleidete junge Dame mit Turban und Weizenkorb als figürliche Allegorie der eroberten Krim. Oberhalb Bogenarkade mit durchbrochen gearbeitetem Rocaillen- und Gitterwerk. Minim. rest.; H. 55 cm. 77 cm x 64,5 cm. (168053)
Zur Repräsentation des Zarenreiches vergab die Zarin eine Reihe von Aufträgen an die Meissener Manufaktur sowie an die 1765 gegründete private Manufaktur Gardner in Moskau. Zu Beginn ihrer Tätigkeit waren mehrere in Meissen ausgebildete Mitarbeiter bei Gardner tätig.
Die Gesamtkonzeption dieses aufwendig ausgeführten, kostbaren Tafelaufsatzes geht auf Meissener Entwürfe zurück. Die individuelle künstlerische Gestaltung der Porzellanplastiken zeigt jedoch Parallelen zu Figuren und Gruppen Gardners.
Die ikonographische und kunsthistorische Wertung des Aufsatzes Katharina der Großen besteht im Ausdruck ihrer Macht über den gesamten osteuropäischen Raum und großer, ehemals osmanischer Gebiete infolge der siegreichen Türkenkriege. Besonders dargestellt wird die Eroberung der Krim unter der Regentschaft der Zarin, wodurch ihr der Zugang zum Schwarzen Meer gelang. Als AuftraGelbgoldeber dieses musealen, frühen, russischen Porzellan-Unikates dürfte der Hof oder die Zarin selbst anzunehmen sein, die auch drei Parade-Service, sog. Ordensservice von der Manufaktur Gardner anfertigen ließ.
Vgl. Pietsch, Kat. Meißen für die Zaren; Popow, Russisches Porzellan, S. 11, Abb. 9-10, 15.
A historically important temple from a centrepiece of Catherine the Great.
Russland. Moskau. Gardner. Um 1780-1790.
Information about the auction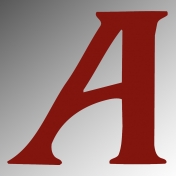 Address of auction
Kunstauktionshaus Schloss Ahlden GmbH
Schloss
29691 Ahlden
Germany
Business hours
| | |
| --- | --- |
| Mo | 09:00 - 17:00 |
| Tu | 09:00 - 17:00 |
| We | 09:00 - 17:00 |
| Th | 09:00 - 17:00 |
| Fr | 09:00 - 17:00 |
| Sa | closed |
| Su | closed |
Preview
24.04.2017 - 04.05.2017
Shipping
Postal service
Courier service
pickup by yourself
Frequently asked questions
You can buy unsold auction lots as part of a aftersale. As a rule, such a sale lasts 2-4 weeks after the end of the auction. If the aftersale is completed the lots can no longer be acquired. The archive serves as a reference for the study of auction prices, photographs and descriptions of works of art.