Lot 705. Royal luxury vase with the Portrait of Wilhelm I of Prussia and the view of the Palace of Wilhelm I. in Berlin
Auction date:
06.05.2017 11:00
Königliche Prunkvase
mit dem Portrait von Wilhelm I. von Preußen und der Ansicht des Palais Wilhelm I. in Berlin
Amphoren-Vase mit Greifenkopfhenkel (Modell 1606 "Blumenvase mit verziertem Henkel"). Auf quadratischer Plinthe hochgezogener, profilierter Rundfuß; ovoider Korpus mit zylindrischem Hals und geschweiftem, profiliertem Lippenrand; zwei gegenständige, s-förmig geschweifte Greifenkopfhenkel mit Akanthusblattansätzen. In leuchtendem königsblauen Fond, auf der Schauseite, goldradierte, von der preußischen Königskrone bekrönte Rahmung mit farbiger Ansicht vom Palais Wilhelm I., Unter den Linden zu Berlin mit gehisster Standarte, davor das Denkmal Friedrich des Großen. Rückseitig, in gleichförmiger Rahmung, das Brustbildnis Wilhelm I. von Preußen als preußischer König in Uniform mit einer Reihe hoher Orden. Polychrome Malerei. Reiche Vergoldung und radierte Goldmalerei, am Hals umlaufender Eichenlaubkranz. Zepter- und Pfennigmarke sowie Malereimarke. H. 68,5 cm. (168053)
Derartige Prunkvasen mit dem Portrait des Königs wurden im Auftrag Wilhelm I. von Preußen als persönliche Geschenke gefertigt.
Vgl. PonerTiefe: Kat. Berlin Museum, Kunstgewerbe I/Keramik, Abb. Nr. 126 (Form), 130 (Prunkvase mit Portrait Wilhelm I. als Kaiser).
A royal splendor vase with portrait of Wilhelm I. of Prussia and view of the palais Wilhelm I. in Berlin. Sceptre, Pfennig and paintings mark.
KPM-Berlin. 1861-1870.
Information about the auction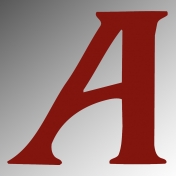 Address of auction
Kunstauktionshaus Schloss Ahlden GmbH
Schloss
29691 Ahlden
Germany
Business hours
| | |
| --- | --- |
| Mo | 09:00 - 17:00 |
| Tu | 09:00 - 17:00 |
| We | 09:00 - 17:00 |
| Th | 09:00 - 17:00 |
| Fr | 09:00 - 17:00 |
| Sa | closed |
| Su | closed |
Preview
24.04.2017 - 04.05.2017
Shipping
Postal service
Courier service
pickup by yourself
Frequently asked questions