About the artist
Пишу картины в стиле сюриалистического примитивизма. Каждая картина состоит из множества мелких рисунков . Пишу в среднем 3-6 месяцев одну картину.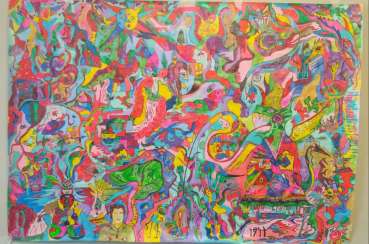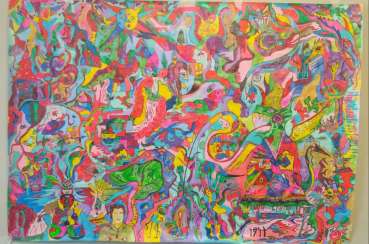 Grandfather
ID 27635
On paper canvas I painted of my grandfather in his youth surrounded by psychedelic chaos . Right a poem in the style of Mayakovsky on the role of the state.
View details
Forest
ID 27634
This painting is dedicated to cutting down forests in Russia. On each of my picture there is a verse about my Homeland. On this canvas he is hidden in the hand of the man in the hat that looks like a tree stump , symbolizing deforestation in Siberia.
View details
Mountain
ID 27633
This painting is dedicated to mount Kustow. Sheehan is located in Bashkortostan,which condemned to death. At first glance at this painting a lot of unrelated images, but they are hidden related to the era and time.
View details