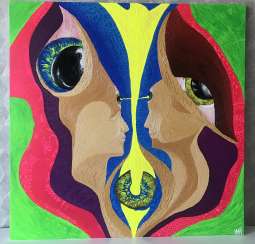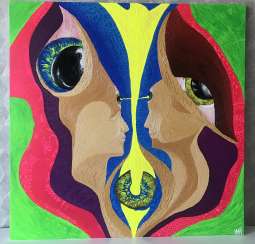 Telepathy
ID 25207
Telepathy. A long lost and forgotten human nature on the gift of our . People use their inner vision only 30% of its capacity , and in some cases even less. You see the World around them. And do you hear it? As in any other practice to start is to clear your mind from the fuss , in order to better ...
View details
The rebirth of the Creator
ID 25206
The painting is executed in multiple techniques, multi-layered. Oil on canvas-palette knife then brush, every stroke on it like a line of a book that is readable for days, weeks and months. How much we are all joined in one system of neurons and you can get in one single thread, everyone can read i...
View details