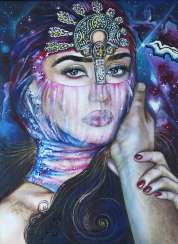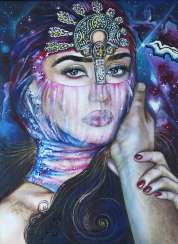 MY SPACE
ID 19778
The painting "MY SPACE" This painting is about the great inner world of women. About her life. Her acceptance and trust of his life. About patience,wisdom, and power. On a fathomless depth of magic and beauty. About the opportunity to touch her.
View details
He's here in your Heart
ID 17018
Oil painting on canvas,size 68*78. It's a singing picture painted in a unique layered technique Pristine painting is dedicated to the authentic beauty of the Altai,with its sleeping dragons,lights,flowered rosemary,incredible depth,wisdom,generosity,purity,depth,beauty and silence.... It calls ...
View details