decorative vase SPLASH
ID 9678
Price:

RUB

12000

RUB 12 000
Thick heavy glass vase - another portrait of sea water.Splash, swirls and currents..... This is what our collection of the CARIBBEAN. Warm water under the bright sun. Durable glass, woven from many layers of sparkles and changes as clean water, hiding the mysterious depths.
View details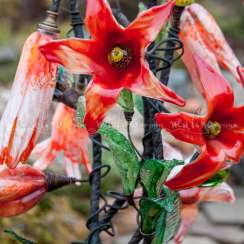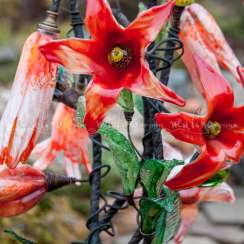 Garden led lamp in the SUMMER MOOD
ID 9677
Price:

RUB

150000

RUB 150 000
Glass flowers and leaves made by hand in a classic glass-blowing techniques and are mounted on forged brass frame. This lamp looks very impressive in any corner of the garden - plantings of coniferous or bright flower beds. It feels great on the street in summer and winter. The decorative finish o...
View details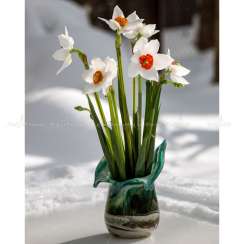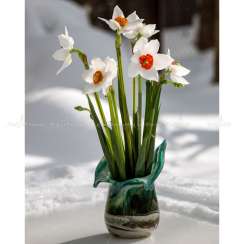 Floral arrangement SPRING IN middle-EARTH
ID 9676
Price:

RUB

80000

RUB 80 000
Delicate daffodils are made of colored glass and assembled in a massive glass vase from the collection "Caribbean". Very deep layered pattern vase beautifully complements the subtle texture of the delicate petals. The composition is not collapsible. For composition there is a special trans...
View details