Drawing "Rainy day. Pribaikalsky National Park /", Paper, Watercolor, Realist, Landscape painting, 2019
| | |
| --- | --- |
| Condition: | new |
| Location: | Russia, Irkutsk |
| Product availability: | Available |
"Дождливый день. Прибайкальский национальный парк" - это классическая акварель, выполненная без белил. Материалы: бумага акварельная, плотность 280гр. Формат 30х40 см.
Пейзаж написан с натуры в Прибайкальском национальном парке. Эта картина дарит успокоение и настраивает на созерцательный лад, органично впишется в любой интерьер, принесёт в дом гармонию и уют.
Оформление в паспорту, багет и под стекло не входит в стоимость работы, возможно организовать данную услугу только в Иркутске за дополнительную плату.
Услуга эксперта для оформления документов на картину для вывоза за границу входит в стоимость. Доставка за счёт покупателя.
"Rainy day. Pribaikalsky National Park "is a classic watercolor made without white. Watercolor paper, density 280g. Format 30x40 cm.
The landscape was painted from nature in the Baikal National Park. This picture will give a charge of vivacity and energy to its owner, will bring harmony and comfort to the house.
An expert's service for preparing documents for a picture for export abroad is included in the price. Delivery at the expense of the buyer.
| | |
| --- | --- |
| ID: | 23236 |
| Artist: | Anastasiia Khaliova (b. 1975) |
| Originality: | Original |
| Year of manufacture: | 2019 |
| Applied technique: | Watercolor |
| Medium: | Paper |
| Size: | 40 x 30 cm |
| Framing: | Unframed |
| Art style: | Realist |
| Historical era: | |
| Genre: | Landscape painting |
| Shipping to: | Within the country, Worldwide |
| Payment method: | Wire Transfer, Cash |
| Delivery method: | Postal service, Courier service, pickup by yourself |
| Purchase returns: | No return |
| Object type: | Drawing |
| Keywords: | Beauties, Nature, Seasons |
Information about the artist
Художник и педагог, участница городских, областных, региональных, российских и зарубежных выставок.
Член международного союза педагогов-художников. Работы находятся в частных коллекциях России, Италии, Китая.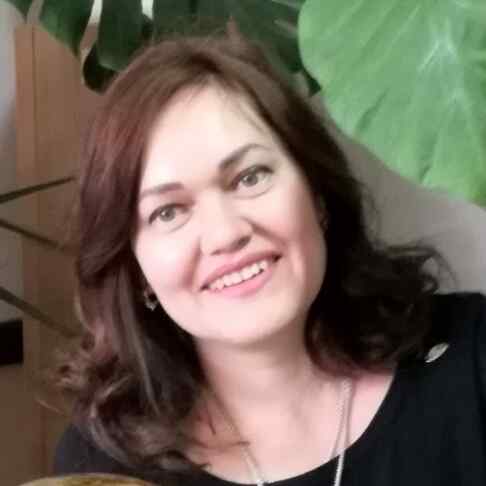 Other works by the artist
Frequently asked questions
Click the button "Contact the artist" on the proposal site.
Transmit Your delivery address and click "Send"
The seller sends You a payment information. After receiving the payment, the seller will send the order to Your address with approval to the conditions.
Click the button "Contact the artist" on the artwork page.
Transmit Your proposed item price and Your delivery address, so the artist can determine the delivery price.
The artist makes an individual price proposal, including the delivery price.
Agree to the proposal and order the item.