"Boar" Mixed technique Expressionist Animalistic 1991
| | |
| --- | --- |
| Condition: | used |
| Location: | Russia, Смоленск |
| Product availability: | Available |
The painting is executed in oil. The main image obtained by directly pouring a stream of red and green paint on paper. After that the free space is shaded silver and bronze paint. In the "window" in the right corner brush drawn likeness decorated the wing-like hint of the past of the main character of the picture.
| | |
| --- | --- |
| ID: | 13608 |
| Artist: | Edward Kulemin (b. 1960) |
| Originality: | Original |
| Year of manufacture: | 1991 |
| Applied technique: | Mixed technique, See description |
| Size: | 84.1 x 59.4 cm |
| Framing: | Unframed |
| Style: | Expressionist |
| Genre: | Animalistic |
| Shipping to: | Within the country |
| Payment method: | Wire Transfer, Credit card |
| Delivery method: | Postal service |
| Purchase returns: | 10 days |
Information about the artist
С конца 1980-х годов активно занимается творческой деятельностью. Одновременно проявляет себя как художник и поэт. Изначально ориентировался на неофициальное искусство – ранние работы проникнуты духом соцарта и дадаизма. В конце 1980-х вместе с поэтом-трансреалистом Александром Голубевым, писателем Олегом Разумовским, музыкантом/художником Владиславом Макаровым и другими неформальными арт-персонажами участвовал в деятельности международного творческого объединения КЭПНОС - эта организация проводила концерты, выставки и творческие вечера неофициального искусства в Смоленске и других городах.
1990-е годы. Принимает активное участие в организации и проведении в Смоленске двух крупных международных фестивалей современного искусства и литературы — «Артбдения-91» и «Артбдения-92». Инициирует деятельность различных неофициальных творческих организаций – Группа Неизвестных Художников (ГруНеХу), Ассоциация Проклятых Поэтов (АПП), арт-группа «Крестьянские дети»
Делает художественные работы и инсталляции в духе концептуальной живописи и трансавангарда. Как художник заявляет о себе в столичных арт-проектах – «Дух и почва», «Искусство принадлежит народу»… Выходит на международный уровень - 1-й Эсхатологический Интернационал (Германия), Н2О-фестиваль (Норвегия), «Милленниум 2000: странные дни» (Италия).
Работает на стыке различных жанров, технологий и стилистик (инсталляции, перформансы, визуальная поэзия, идеографика). Позиционирует свое творческое кредо как «неопатетика».
С начала 2000-х проявляет себя как медиа-художник - использует новые цифровые технологии. Активно выставляется и публикуется в России и за рубежом. Приоритеты в творчестве - видеоарт, медиапоэзия, асемическое письмо.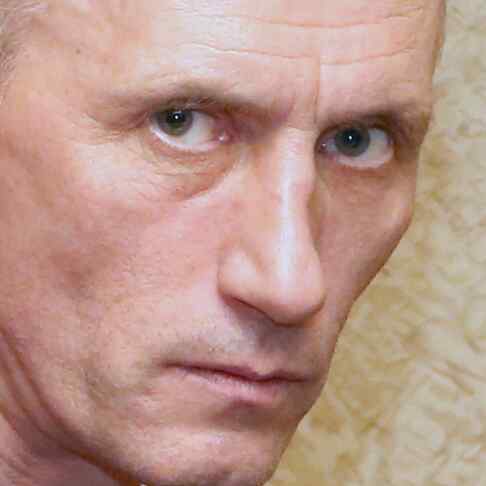 Frequently asked questions
Click the button "Contact the artist" on the proposal site.
Transmit Your delivery address and click "Send"
The seller sends You a payment information. After receiving the payment, the seller will send the order to Your address with approval to the conditions.
Click the button "Contact the artist" on the artwork page.
Transmit Your proposed item price and Your delivery address, so the artist can determine the delivery price.
The artist makes an individual price proposal, including the delivery price.
Agree to the proposal and order the item.