Наш мир так часто содрогается от потрясений: войны, эпидемии, катаклизмы– и чем дальше мы в своём развитии , тем больше потрясений испытывает мир. Так важно, так ценно за всем этим не забыть себя, остаться верным своему духовному началу. "Остановись на мгновение, закрой глаза, вдохни-выдохни и просто подними глаза к небу и позволь красоте и спокойствию наполнить твоё сердце" . Серия этих картин выполнена в авторской смешанной технике с использованием различных материалов.
Чудесная картина с изображением Будды написана в авторской смешанной технике на холсте на подрамнике. Не нуждается в оформлении в раму или багет, так как борта картины тщательно прописаны. Будда - "пробудившийся", " просветленный" Эта картина с Буддой олицетворяет собой гармонию, свет, радость и спокойствие внутри нас самих и окружающем нас пространстве. Картина с Буддой хорошо подойдет в качестве подарка людям, увлекающимся буддизмом и индийской культурой и вообще духовно развивающимся. Картина продана. Возможно исполнение на заказ, с Вашим сюжетом и желаемыми размерами. Триптих в интерьере на крайнем фото.
| | |
| --- | --- |
| ID: | 49207 |
| Originality: | Original, Original from the artist, Авторская техника |
| Condition: | new |
| Year of manufacture: | 2022 |
| Applied technique: | Acrylic paint, Acrylic on canvas, Gold ground, Mixed media, Painting with acrylic |
| Medium: | Canvas on the subframe, Gold, Mother-of-pearl |
| Size: | 40 x 60 x 2 cm |
| Framing: | Unframed |
| Genre: | Mythological, Portrait |
| Shipping to: | Worldwide |
| Payment method: | Wire Transfer, Credit card, Cash |
| Delivery method: | Postal service, Courier service, pickup by yourself |
| Purchase returns: | 21 days |
| Place of origin: | Kyrgyzstan |
| Keywords: | Buddha, Gold, Lotus |
Information about the artist
Madina Tairova - artist, painter,
Education:
1) Kyrgyz Institute of Architecture and Construction.
2) National Academy of Arts of the Kyrgyz Republic named after T. Sadykov.
Designer, artist, Member of the Union of Architects of the USSR, member of the Union of Artists of the Kyrgyz Republic.
I work in the field of graphic design; I am active in teaching and creative activities. I participate in various international and regional exhibitions and competitions.
I create my own unique handmade paintings in a single copy. In order for the paintings to please you as long as possible, I use only high quality, professional materials.
In addition to selling physical paintings, I am considering selling my works in digital format and in the form of prints.
Painting for me is both an energy drink and relaxation. In every picture I create, there is a particle of my soul.
Trying myself in different genres, first, I try to create an accurate artistic image and an expressive composition, in each case to find an unusual color and plastic solution.
A distinctive feature of creativity is a deep psychologism and lyrical perception of reality.
Exhibitions:
04/14/2022 "By the selfie method", URBANFRESCO Gallery, Moscow RF
05/10/2021 Sweet little nothings, People& Paintings Gallery, New York USA
07/30/2022 My perfect summer, LINES, St. Petersburg, Russia
08/19/2022 "NOVA", Art space Factory, Minsk
11/12/2022 Orange Mood, EOS Art Association Gallery, Parma, Italy
01.12.2022 Miracle of Christmas, Golden Duck Gallery, Budapest, Hungary.
My instagram account: https://www.instagram.com/tairova7/

The paintings are in the fund of the Kyrgyz National Museum of Fine Arts named after Gapar Aitiev, as well as in private collections in Russia, in the countries of Central Asia and abroad, including France, Iran, the USA, Italy, Hungary.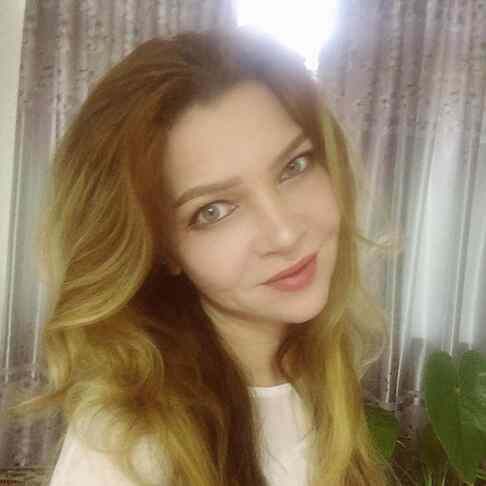 Frequently asked questions
Click the button "Contact the artist" on the proposal site.
Transmit Your delivery address and click "Send"
The seller sends You a payment information. After receiving the payment, the seller will send the order to Your address with approval to the conditions.
Click the button "Contact the artist" on the artwork page.
Transmit Your proposed item price and Your delivery address, so the artist can determine the delivery price.
The artist makes an individual price proposal, including the delivery price.
Agree to the proposal and order the item.