Painting "MEMORY, THE ISLAND OF FREEDOM,", Canvas, Mixed technique, Expressionist, 2016 год.
| | |
| --- | --- |
| Condition: | new |
| Location: | Russia, Москва |
| Product availability: | Available |
"MEMORY, the ISLAND of FREEDOM," the Portrait painted by the work of the "Comandante", canvas, gouache, gold leaf. 120х150 see Tashkent, 2016.
Canvas manufacture, France, gouache -Winsor&newtoN Galeria England, gold foil - 960, matte varnish, on the stretcher, transport can be negotiated further
| | |
| --- | --- |
| ID: | 10442 |
| Artist: | Petr Annenkov (b. 1953) |
| Originality: | Original |
| Year of manufacture: | 2016 год. |
| Applied technique: | Mixed technique |
| Medium: | Canvas |
| Size: | 150 x 120 cm |
| Framing: | Without framing |
| Style: | Expressionist |
| Shipping to: | Worldwide |
| Payment method: | Wire Transfer, Credit card, Cash |
| Delivery method: | Postal service |
| Purchase returns: | No return |
| Object type: | Painting (Fine art, Pictorial art, Paintings) |
Information about the artist
Анненков Пётр Тимофеевич
художник, график, живописец,
мультипликатор, художник книги.
член академии художеств республики Узбекистан.
Родился в 1953 году, 6 марта. Окончил Ташкетский художественно-театральный институт им. Островского, отделение книжной графики.
1982-1985 гг. - редактор отдела по художественной детской литературе и изобразительному искусству, главный художник в Министерстве Госкомпечати.
1985-1994 гг. - свободный художник
издательств детской литературы.
с 1994 г. - генеральный директор ООО "Art Press".
Его работы хранятся в собраниях Государственного музея искусств Узбекистана, музея современного искусства в Москве, музея искусств народов Востока, нукусского музея им. И. В. Савицкого, в Музее Олимпийского движения в Лозанне
(Швейцария), в коллекции музея Ватикана, Президента Узбекистана, Президента России, Президента Фонда Аденауэра, посла Японии в Узбекистане, в Дирекции художественных выставок Министерства по делам культуры Республики Узбекистан, в коллекции Союза художников Узбекистана, в частных собраниях США, Великобритании, Германии, Японии, Турции, Швейцарии, Финляндии и других стан.
Награждён серебрянной медалью Академии художеств Республики Узбекистан (2001 г.), Орденом "Мехнат Шухрати" (Трудовой Славы) (2002 г.),
званием Заслуженный работник культуры
Республики Узбекистан (2008 г.).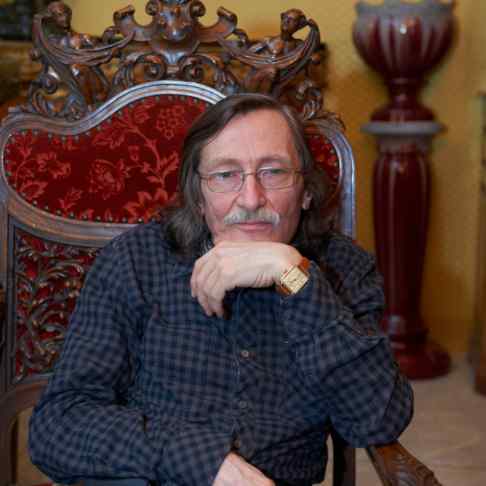 Other works by the artist
Frequently asked questions
Click the button "Contact the artist" on the proposal site.
Transmit Your delivery address and click "Send"
The seller sends You a payment information. After receiving the payment, the seller will send the order to Your address with approval to the conditions.
Click the button "Contact the artist" on the artwork page.
Transmit Your proposed item price and Your delivery address, so the artist can determine the delivery price.
The artist makes an individual price proposal, including the delivery price.
Agree to the proposal and order the item.