Lot 589. Antonius Claeissens. The Hll. John the Baptist and Mary Magdalene
ID 402548
Antonius Claeissens um 1536 Brügge - 1613 ebenda, Umkreis Die Hll. Johannes der Täufer und Maria Magdalena Rückseitig undeutliche handschriftliche Bezeichnung des 16. Jahrhunderts und spätere Nummerierung ''1652''. Öl auf Holz. 35 x 27,8 cm. Restaurierung. Rahmen min. beschädigt Im Vordergrund sind die beiden Heiligen frontal mit ihren Attributen wiedergegeben. Im Hintergrund bergige Baumlandschaft, die mittig den Blick in ein Flusstal freigibt. In dieser Landschaft Simultandarstellungen der Predigt Johannes d. T., der Taufe Christi im Jordan und der Vision des Evangelisten Johannes auf dem Berg rechts. Darunter die büßende Maria Magdalena. Die Darstellung der Dreifaltigkeit durch Gotttvater in den Wolken und darunter der Taube des Hl. Geistes wird komplettiert durch Christus, der unterhalb seine Taufe erfährt. Das vorliegende Gemälde wurde 1971 bei Weinmüller, München, als eine dem Künstler ''Claesz van Bruegge'' zugeschriebene Arbeit erworben und befand sich seitdem in Privatbesitz. Ein Künstler eines Namens in dieser Form ist nicht nachzuweisen, wohl aber Antonius Claeissens (um 1536 Brügge - 1613 ebenda), der bisweilen auch ''Claeis(s)'' genannt wird. Stilistische Vergleiche legen eine Einordnung des Gemäldes in den Umkreis Claeissens nahe. Bezüglich der Physiognomien Johannes' und Maria Magdalenas zeigen sich deutliche Übereinstimmungen mit dem ''Liebesgarten'' des Pieter Pourbus (1523/24 Gouda - 1584 Brügge), dem Lehrer Claeissens, in der Wallace Collection, London (Inv.-Nr. P531) und mit dessen ''Taufe des Eustachius'' im Museum Gouda, Gouda (Inv.-Nr. 55.073). Ein Gemälde ''Das Letzte Abendmahl'', das am 19. April 2018 bei Christie's New York versteigert wurde (Lot 51), wurde als authentisches Werk Pourbus' angeboten, nachdem es lange als Arbeit des Adam van Noort (1561/62 Antwerpen - 1641 ebenda) gegolten hatte. Auffällig sind bei einem Vergleich mit den Figuren dieses ''Abendmahls'' neben physiognomischen Parallelen die frappierenden Übereinstimmungen der schmalen Proportionen der Hände mit überlängten Fingern. Antonius Claeissens war Mitglied einer verzweigten Künstlerfamilie. Er war zuerst Schüler seines Vaters Pieter Claeissens d. Ä., dann von Pieter Pourbus. 1570 wurde er Meister der Lukasgilde, von 1570-1581 war er Stadtmaler von Brügge. Seine künstlerische Nähe zum Schaffen seines Lehrers Pourbus war es wohl auch, die dazu führte, dass man ihn mit der Restaurierung dessen während des Bildersturms beschädigten ''Letzten Abendmahls'' in der Brügger Sakramentskapelle beauftragte. Das vorliegende Gemälde kann als privates Andachtsbild aufgrund der Vielschichtigkeit seiner Darstellung nicht nur in idealer Form zur Meditation anregen, sondern überzeugt daneben durch seine meisterliche, den Stil der Brügger Malschule nach Gerard David und Hans Memling fortführende und weiterentwickelnde künstlerische Qualität. Provenienz: Weinmüller, München, Auktion 138, 1.-3. Dezember 1971, Katalog-Nr. 1617 (mit Abbildung Taf. 71). - Aus dem Nachlass eines süddeutschen Sammlers.
| | |
| --- | --- |
| Author: | Antonius Claeissens |
| Place of origin: | um 1536 Brügge - 1613 ebenda, Umkreis |
| Category: | Paintings |
Information about the auction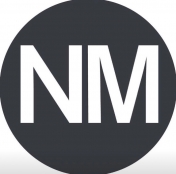 Address of auction
Kunstauktionshaus Neumeister
Barer Str. 37
80799 München
Germany
Business hours
| | |
| --- | --- |
| Mo | 09:00 - 17:30 |
| Tu | 09:00 - 17:30 |
| We | 09:00 - 17:30 |
| Th | 09:00 - 17:30 |
| Fr | 09:00 - 17:30 |
| Sa | closed |
| Su | closed |
Preview
17.09.2020 - 21.09.2020
Frequently asked questions
You can buy unsold auction lots as part of a aftersale. As a rule, such a sale lasts 2-4 weeks after the end of the auction. If the aftersale is completed the lots can no longer be acquired. The archive serves as a reference for the study of auction prices, photographs and descriptions of works of art.