Lot 93. Комовский, А.Г. Парфенон. [1958]. Фотография. 39,6х28 см.
ID 589757
На обороте шт. «А.Г. Комовский». Аркадий Григорьевич Комовский (1906—1990) — фотограф, один из видных организаторов движения фотолюбителей в СССР. Член редколлегии журнала «Советское фото», участник многочисленных выставок, старший товарищ В.А. Генде-Роте, коллекционер.
Information about the auction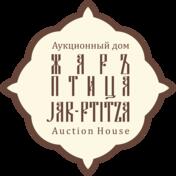 Address of auction
Аукционный дом «Жар-Птица»
ул. Большая Ордынка 17, стр. 1.
115035 Москва
Russia
Preview
28.07.2021 - 30.07.2021
Shipping
Postal service
Courier service
pickup by yourself
Frequently asked questions