Lot 1151. Konstantin Gorbatov
ID 5194
(1876 Stravropol - 1945 Berlin)
Wolga-Landschaft
Blick über die mit Booten belebte Wolga auf eine pittoreske alte Stadt bzw. einen Kirchen- bzw. Klosterkomplex mit vielen Türmen und leuchtend farbigen Dächern. Postimpressionistisches, mit virtuos lockerem Duktus gemaltes Werk des russischen Künstlers, der durch einen teilw. vibrierenden Duktus und ein subtil nuanciertes Kolorit die Gesamtstimmung einfängt. Das Gemälde stammt aus einer größeren Werk-Reihe von Wolga-Landschaften Gorbatovs, die er über einen längeren Zeitraum schuf. Der Künstler ging 1904 zur künstlerischen Ausbildung nach St. Petersburg, wo er 1905-1911 an der Akademie bei Nikolai Dubovskoy studierte. 1911 wurde er für ein Gemälde mit einem Stipendium für eine Italienreise (1912) ausgezeichnet. Nach seiner Rückkehr in St. Petersburg und Moskau ansässig, malte Gorbatov vornehmlich Landschaften und Stadtansichten aus Nordrussland und entlang der Wolga. 1922 verließ er seine Heimat, um sich zunächst auf Capri und schließlich 1926 bis zu seinem Tod in Berlin niederzulassen. Neben italienischen Motiven schilderte Gorbatov unterschiedliche Landschaften aus Europa, Russland und dem Nahen Osten, in denen er einen meist pastosen Farbauftrag mit intensivem Licht verband. Öl/Lwd., wohl kurz nach der Entstehung auf eine Holztafel kaschiert. R. u. kyrillisch signiert und datiert 1923. Verso bez., betitelt und datiert "K. Gorbatoff Wolga - St. Uglitoch 1923". 49,5 cm x 64,5 cm. Rahmen.
Lit.: Vollmer, Bd. 2, S. 276.
Oil on canvas, laid down on panel. Signed in Cyrillic and dated 1923. Further inscribed, titled and dated 1923 on the reverse.
Information about the auction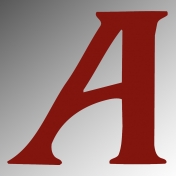 Address of auction
Kunstauktionshaus Schloss Ahlden GmbH
Große Str. 1
29691 Ahlden(Aller)
Germany
Business hours
| | |
| --- | --- |
| Mo | 13:00 - 17:00 |
| Tu | 13:00 - 17:00 |
| We | 13:00 - 17:00 |
| Th | 13:00 - 17:00 |
| Fr | 13:00 - 17:00 |
| Sa | 13:00 - 17:00 |
| Su | 13:00 - 17:00 |
Preview
20.08.2017 - 31.08.2017
Frequently asked questions
You can buy unsold auction lots as part of a aftersale. As a rule, such a sale lasts 2-4 weeks after the end of the auction. If the aftersale is completed the lots can no longer be acquired. The archive serves as a reference for the study of auction prices, photographs and descriptions of works of art.