Lot 1041. Petrus van Schendel
ID 5093
(1806 Terheide - 1870 Brüssel)
Abendliches Treiben auf dem Grote Markt in Den Haag bei Kerzenschein
Feinmalerisch ausgeführte Szenerie mit eleganter Dame und ihrer Magd beim Feilschen am Stand einer Früchte- und Gemüsehändlerin, illuminiert von einer auf dem Tisch stehender Kerze. Durch den Turm der Kirche von St. Jacob im Hintergrund lässt sich der Grote Markt in Den Haag identifizieren. Das 1855-1858 geschaffene, in Motiv und Stil charakteristische Gemälde Petrus van Schendels gehört zu einer Gruppe von insgesamt vier erhaltenen Versionen, die ursprünglich aus seinem Nachlass stammen und daher unsigniert blieben. Die elegante Dame kehrt überdies sowohl in einer Vorzeichnung als auch in einem 1857 datierten Gemälde wieder. Schon seitdem er seine Studien an der Kunstakademie Antwerpen 1828 abgeschlossen hatte, stellte Petrus van Schendel diverse Motive bei Kerzenschein sowie anderen künstlichen Lichtquellen in Kombination mit dem Mondlicht dar; ab 1832 in Rotterdam und besonders seit 1838 in Den Haag tätig, schilderte er besonders Marktszenen, die er als seine "alleinige" Spezialität ansah. Mit diesen virtuos gemalten Marktszenen hatte er auch international großen Erfolg. Ab 1840 erweiterten mehrere europäische Königshäuser sowie die russische Zarenfamilie ihre Sammlungen um Marktbilder des Künstlers. Auch nachdem er 1845 in Schaarbeek bei Brüssel ansässig wurde, finden sich des öfteren Ansichten und Architekturmotive aus Den Haag in seinen Gemälden wieder, die dem Betrachter einen überzeugenden, faszinierenden Eindruck einer abendlichen Marktszene in einer niederländischen Stadt vermitteln. Öl/Lwd., doubl.; 68 cm x 51,5 cm. Rahmen.
BeigefügTiefe: Gutachen Dr. Jan M.M. van de Meere, 26. Mai 2017.
Weitere Lit.: Jan M.M. de Meere, Petrus van Schendel (1806-1870). Een leven tussen licht en donker. Leiden 2012, besonders S. 149-160.
Oil on canvas, relined. Accompanied by an certificate by Jan M.M. van de Meere, 26th of May 2017.
Information about the auction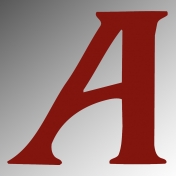 Address of auction
Kunstauktionshaus Schloss Ahlden GmbH
Große Str. 1
29691 Ahlden(Aller)
Germany
Business hours
| | |
| --- | --- |
| Mo | 13:00 - 17:00 |
| Tu | 13:00 - 17:00 |
| We | 13:00 - 17:00 |
| Th | 13:00 - 17:00 |
| Fr | 13:00 - 17:00 |
| Sa | 13:00 - 17:00 |
| Su | 13:00 - 17:00 |
Preview
20.08.2017 - 31.08.2017
Frequently asked questions
You can buy unsold auction lots as part of a aftersale. As a rule, such a sale lasts 2-4 weeks after the end of the auction. If the aftersale is completed the lots can no longer be acquired. The archive serves as a reference for the study of auction prices, photographs and descriptions of works of art.