ID 105317
(In 1926, Lyck/East Prussia - 2014 Hamburg)
Collection of 12 autographs and 2 portrait photos
10 private letters or letter cards to Elke Ernst (8 with self-addressed, stamped Original envelopes), 30.04.-26.09.1967; 1 book by Siegfried Lenz, "The most beautiful Festival in the world", 2. Ed., Verlag Hans-Bredow-Institute, Hamburg, Germany in 1960, with a personal Text and a dedication to Elke Ernst on the title page (cover by 22.4.1967); cast of "criminal work" as a 1. Chapter of "The German hour", from a Sammlerbd., P. 156-167, with private Text and dedication to Elke, Ernst, together with 1 Studio-black-and-white portrait photo of the writer (in an envelope from the 11.05.1967; 23.7 cm x 17.8 cm); 1 private color portrait photography (in a letter from the 28.05.1967; 9 cm x 13 cm).
Among the most important autographs 4 letters (e.g. on a newspaper page) or letter cards from the 7.7.1967(?) to 26.09.1967 about the Writing and the appearance of the "English hour," he reported in early July that already 400 p. to be finished.
Provenance: from the estate of a close friend of the writer.
A collection of twelve autographs and two portrait photographs.
Information about the auction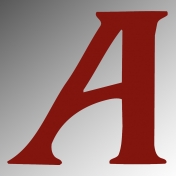 Address of auction
Kunstauktionshaus Schloss Ahlden GmbH
Große Str. 1
29691 Ahlden(Aller)
Germany
Business hours
| | |
| --- | --- |
| Mo | 13:00 - 17:00 |
| Tu | 13:00 - 17:00 |
| We | 13:00 - 17:00 |
| Th | 13:00 - 17:00 |
| Fr | 13:00 - 17:00 |
| Sa | 13:00 - 17:00 |
| Su | 13:00 - 17:00 |
Preview
19.08.2018 - 30.08.2018
Frequently asked questions