Sheffield silver - exquisite beauty, accessible to ordinary people
Sheffield plate is a collection of antique household items made of copper, covered on one or both sides with a layer of silver. The name originates from the English city of Sheffield, where the production technique was developed. The combination of these two metals was used to create tableware, coffee and tea sets, pitchers, vases, candle holders, inkwells, buttons, and other objects. Sheffield silver is characterized by a soft, almost radiant gray shine, elegant design, and high quality. The copper core significantly reduced the production cost, making these exquisite items accessible to a wide range of people. Nowadays, they hold great value for collectors.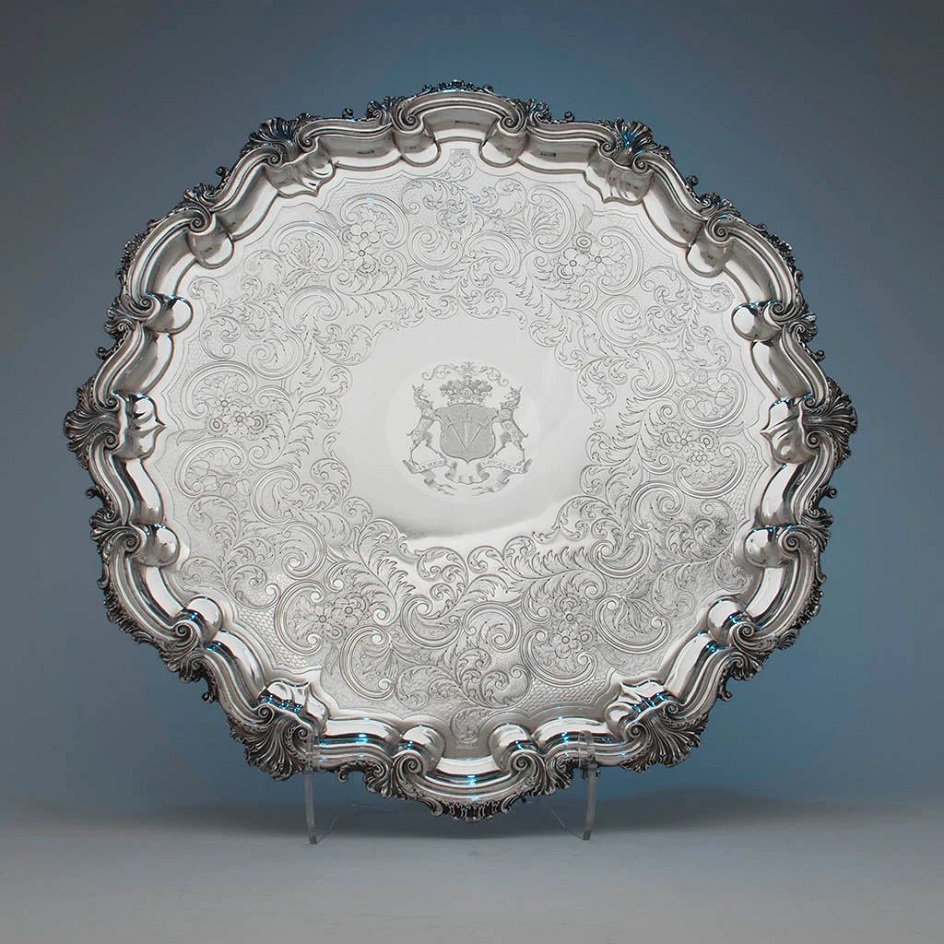 Sheffield silver. Vintage tray from Sheffield, 1820s
The history of Sheffield silver
Sheffield silver emerged in 1743 thanks to a fortunate accident. Craftsman Thomas Boulsover was attempting to repair a copper-silver knife handle for his client and accidentally overheated it. As a result, the two metals fused together and behaved as one, although the distinction between the layers remained visible. After some time, Boulsover established his own production and thus began the history of Sheffield silver. He took a sheet of copper, covered it with a thinner layer of silver on one or both sides, and then heated and rolled it to reduce the thickness. Initially, this "sandwich" was used only for making buttons. They looked like silver but were significantly cheaper, which led to high demand.
Sheffield silver. George III's globe-shaped inkwell, circa 1795
Sheffield silver gained wider recognition after 1758, thanks to Boulsover's apprentice, Joseph Hancock. He started creating more intricate and larger items such as candle holders, coffee pots, dishes, and trays. The craftsmanship continuously improved, gradually rivaling sterling silver in terms of quality and beauty. The technology spread beyond Sheffield, with new factories opening in Birmingham, London, Dublin, and eventually in France, North America, and even Russia. However, the highest quality production remained in its birthplace.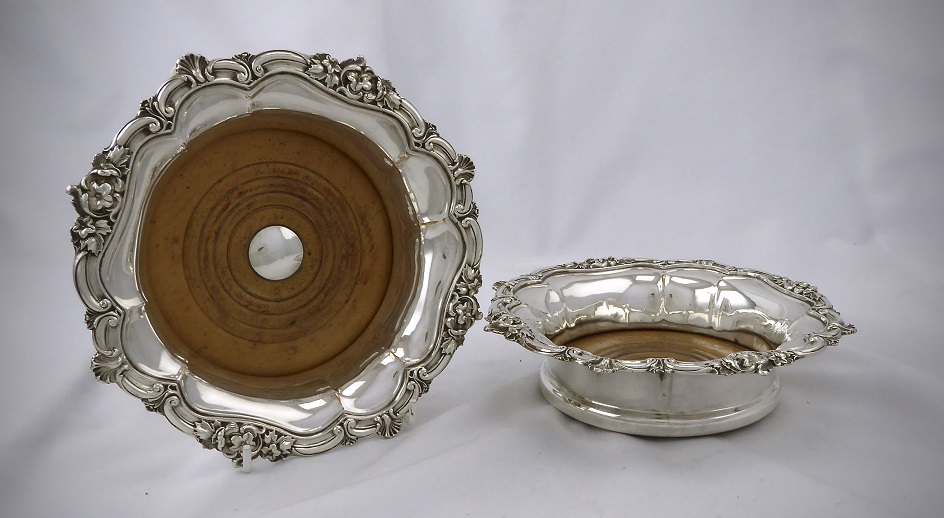 Sheffield silver. A pair of wine coasters, circa 1845
From the mid-1830s, simple-shaped pieces began replacing copper with a harder alloy called nickel silver, which included nickel and zinc. Ten years later, electroplating using galvanization was invented, marking the decline of Sheffield silver. By 1870, its production had nearly ceased. Items subject to heavy wear, particularly buttons and mugs, lasted longer than others. For a period, combined pieces were created, with a base made from tri-metal plate and decorative elements plated through electroplating.
Sheffield silver. A large serving tureen on a stand, 19th century
Marks of Sheffield Silver
Authenticating items made of Sheffield plate can be challenging. During the era of electroplated items, which were cheaper but of lower quality, many counterfeits and imitations emerged. Unlike pure Sheffield silver, there was no unified hallmark system for copper-silver products. In the early stages, they were not marked, and later, different factories or craftsmen would apply their own marks. Often, these markings were small and inconspicuous, leading them to wear off with use. Determining the value, authenticity, and approximate age of Sheffield silver can be done through maker's marks and other indicators:
In the 19th century, there were numerous manufacturers in Britain, many of which are now little-known. The marks of many can be found in English reference books and guides.
The mark of a single factory could change over time, allowing for approximate dating of the item. Sometimes, the year of production was also indicated.
Sheffield plate has distinct characteristics, such as seams and thread-like protrusions on the lower edges, including those with exposed copper. Although masters tried to conceal soldering marks, they are often visible.
On expensive items, the initials or coat of arms of the owner were occasionally engraved on the front. If the engraving is surrounded by a thin circle, it indicates sterling silver embedded in Sheffield plate. Without such an insert, it would be difficult to engrave an image without affecting the copper layer.
Sheffield silver manufacturers did not strive for originality. Preference was given to popular designs of the time. The overall style and decorative features provide clues about the approximate manufacturing date.
If an item is marked EP or EPNS, it is definitely not Sheffield silver. Such markings were used for electroplated products.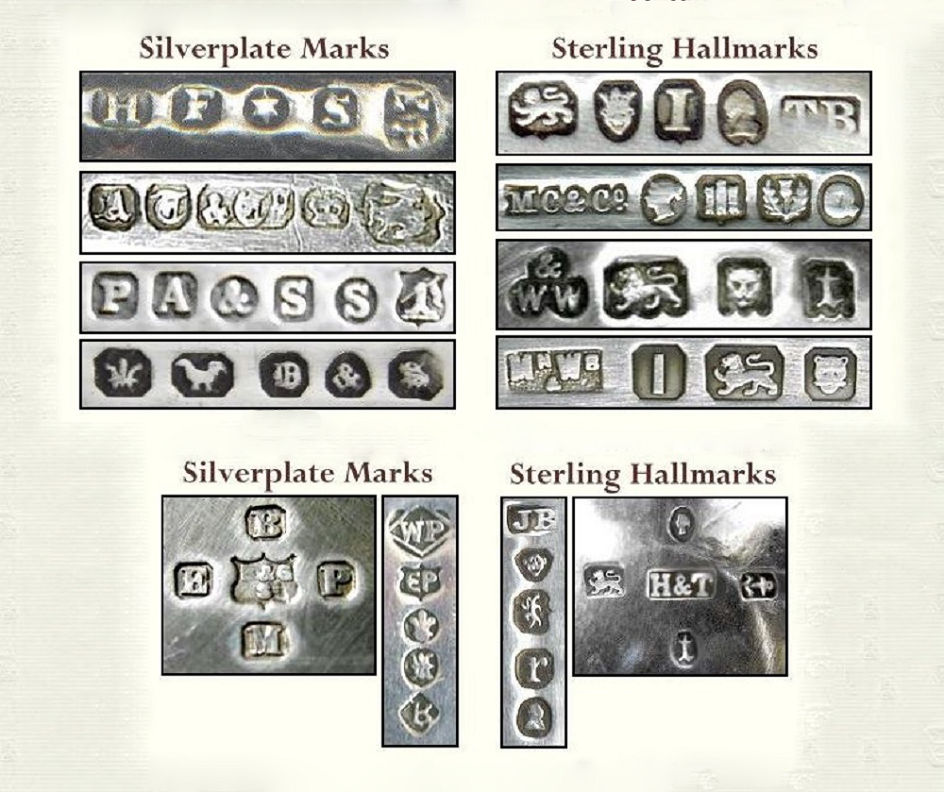 Sheffield Silver. Silver and Silverplate Chart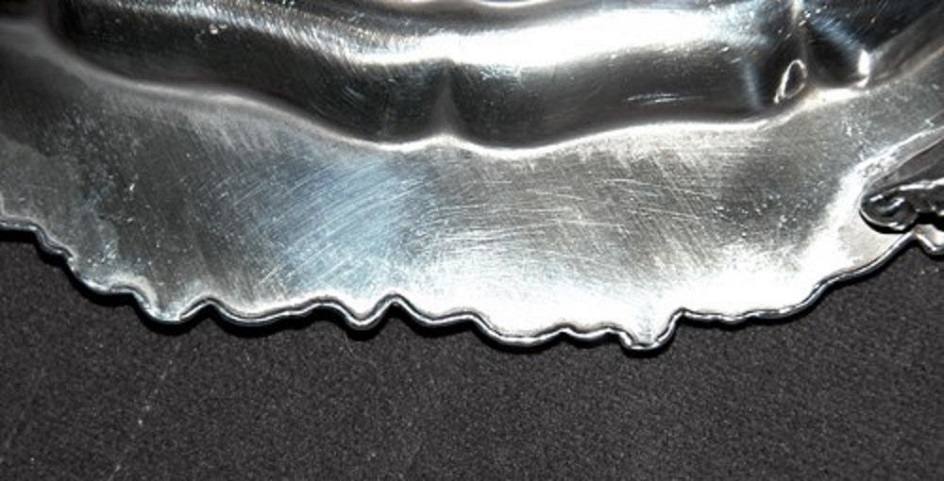 Sheffield silver. The projection on the lower edge of the tray indicates manufacture from a Sheffield plate
Since 1911, by decision of the British court, the term "Sheffield silver" can only be applied to items made through the plating process. This is now an international practice. Antique items that were extensively used and polished often wore down to the copper layer. They were sometimes re-plated with silver electroplating for restoration, which is not considered forgery. Some items, such as cups or egg cups, can be found in excellent condition and may resemble products from a later period.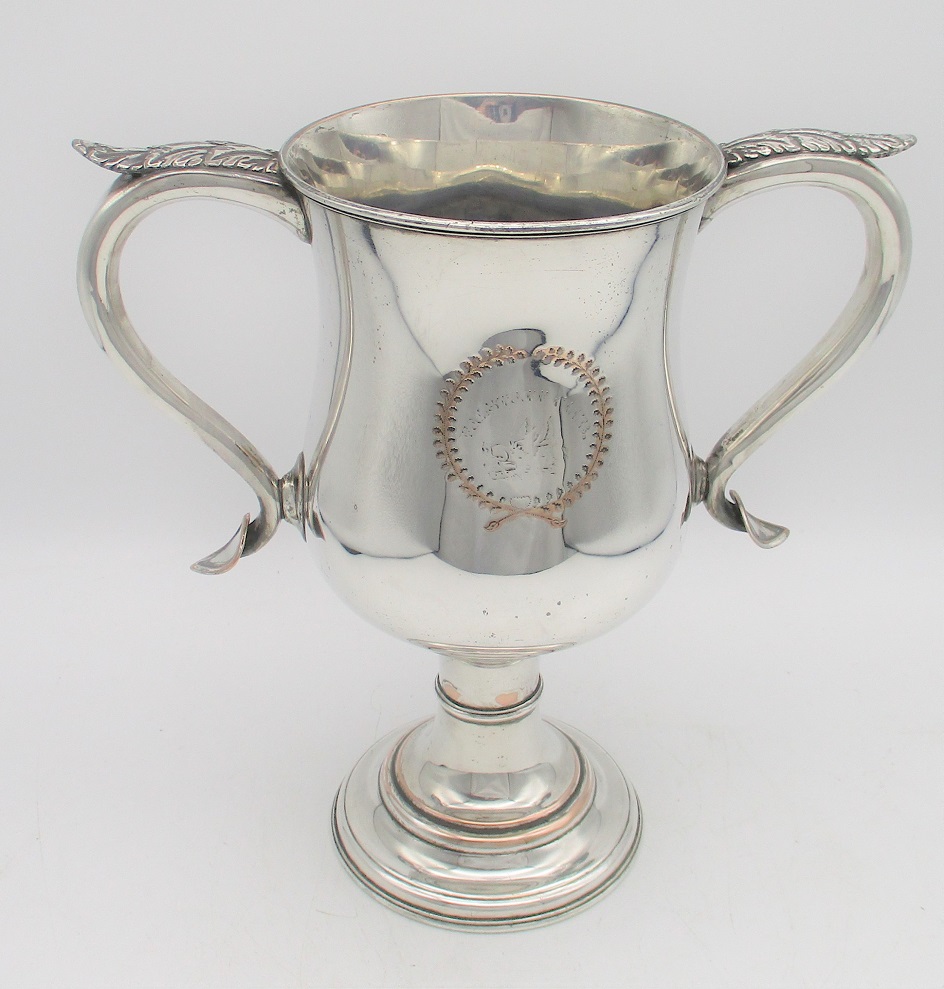 Sheffield silver. Cup with the arms of the Falstaff Club, 1780
Sheffield silver encompasses both affordable tableware for the middle class and genuine works of art. Renowned craftsmen, such as Matthew Boulton, worked on many of these items. During its heyday, this technique produced such beautiful pieces that they can be more valuable today than their sterling silver counterparts. These masterpieces are now preserved in museum collections and private antique collections. Even a less elaborate vintage dish, candlestick, or teapot can become a rare interior decoration, sought after by decorators and lovers of beauty from various countries.
Sheffield silver. Plate for first courses, 19th century