Selfie
ID 33571
Любовь к себяшкам – отличительная черта нашего времени. Мы все прекрасны, спору нет! НО, выставляя себя миру не забывайте, что восприятие окружающих может "немного" не совпадать с вашими ожиданиями ;-)
View details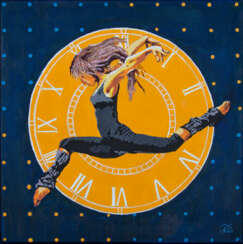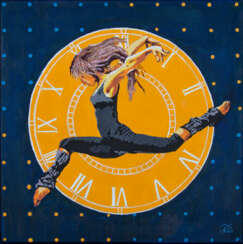 Time flies / Time flyes
ID 30749
This is stated stotysyach times, artists, poets, and artists – all somehow speak about time. Time is relentless! Where are you going? Diptych 40X40 (2 PCs.)
View details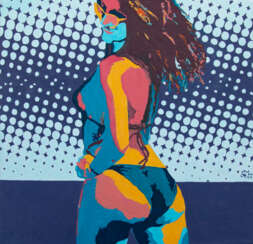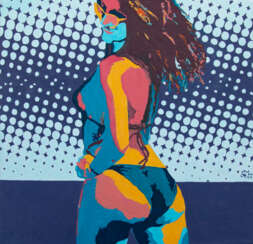 A man and a woman. Feminine look
ID 29947
Perhaps so, with some irony, look the relationship between a man and a woman from the side. She captivates him with the power of its natural beauty and grace. He was confused and excited, losing all of their important attributes (status, wealth, image) just in order to attract her attention. The sca...
View details
Adieu Cube! Goodbye Cube!
ID 28463
We must say, "Adieu Cube!", freed from barriers and limitations, changing their lives. Although we must recognize that it is not always easy... This painting carries a very deep sacral positive sense. All painting matters: a road with two solid lines, and the speed limiter with the number...
View details
Bottleneck/the bottle
ID 27984
2020 – will definitely be remembered for a long time. The painting "the bottle" /the Bottleneck was created in a period of quarantine (March-April 2020) and [part] displays the state of the world "struck" by madness(!) coronavirus. However, each individual may find their interpr...
View details
Adam 2.020
ID 25892
The famous fresco of Michelangelo's "Creation of Adam" – one of the most significant works of art. Everyone sees according to its meaning, which wanted to convey to us the genius. But I liked the banal version of that in the right part of the painting depicts the human brain. By the w...
View details
A man and a woman. The male gaze.
ID 25466
Perhaps, as with irony look the man and the woman from the side. He tries nicely to keep the balance, leaning to the ground with one hand. In the pose of a thinker. In his legs the bottle ship, which symbolizes the dream. She: between sky and water – two changeable elements – relaxes in a hammock ma...
View details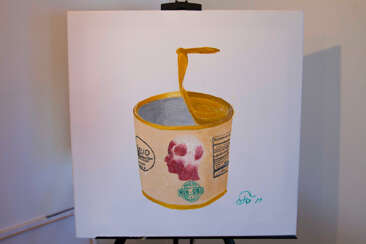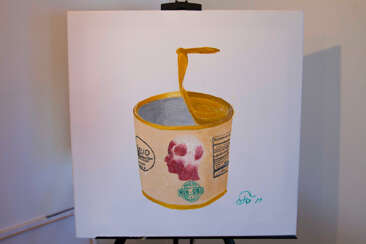 Choice/ Alie Jacta_Est
ID 25465
The current generation of NON GMO people will inevitably create a new generation of GMO Modified humans. Chinese scholar he Cisangkuy already pushed people on this slippery slope. Canned is open! The die is cast. Alie Jacta Est. The picture is inscribed in the summer of 2019, when the topic of GMO m...
View details