Goddess Vesta - peace to your home
ID 33160
Богиня Веста покровительница очага и жертвенного огня в Древнем Риме. Сквозь языки жертвенного огня она смотрит серьезным взглядом на поступки людей. Храните верность и берегите семью.
View details
Autumn sonnet
ID 30472
The pattern of weave of grasses. Attracts good luck into the house. Painting for the interior.
View details
Vestal with a scroll
ID 29484
The vestal virgin - a priestess of the goddess Vesta in Ancient Rome, the goddess of fire every Roman house and the whole Roman state. The scroll said: "People have forgotten the story, lose yourself" Sign of authorship applied to the painting on top of computer graphics. Other paintings i...
View details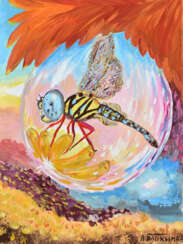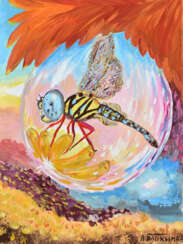 Trap
ID 24085
Illustration to the novel by L. V. Blokhina the "Power Orchis" An excerpt from the novel. Chapter 5 Guerino. He came out of the woods. Ahead stretched a boundless plain – possession of his father the king of Bertoldo. − Home, sweet home! – enthusiastically thought the young man stride and...
View details
An image of Venus de Milo, The true image of the Venus of Milo
ID 23543
The goddess Venus gave the delicate feelings of marital happiness and Romans, blessed in the birth of offspring. She was revered as a fertility goddess and a heart of passion. Venus was called to the wedding. The wife asked her family happiness and prosperity. The Romans believed that Venus helps to...
View details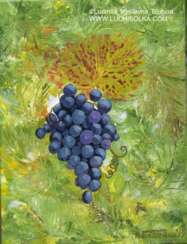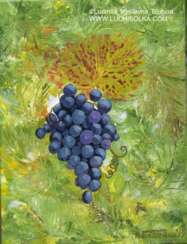 Grape dream
ID 22985
The bunch of grapes symbolizes fertility and wealth, success in Affairs, business, and the onset good, fruitful times. Will help you make the right decisions. The grapes attracts understanding, good luck in the negotiations and harmonious relationships, attracts luxury. A great gift for a loved one ...
View details
Mandarin ducks under weeping willow
ID 22362
Mandarin ducks is the epitome of true and eternal love, they pull you in building love and understanding. Willow, a symbol of sun and spring, women's fertile start and a sign of natural forces. The owner of this painting will be loved and happy.
View details
Lily in the blue light
ID 22361
White lilies, symbol of purity and innocence - a flower in the constellation Libra. The picture to attract in the house of plenty. The owner of the painting with the lilies will have high patronage. Blue represents peace, serenity and wisdom.
View details