"look me in the eye" Canvas Acrylic paint Pop Art 2015
| | |
| --- | --- |
| Condition: | new |
| Location: | Ukraine, Кременчуг |
| Product availability: | Available |
series of 9 works "Look in my eyes" 6 the Beijing international Art Biennale 2015 "Memory and Dreams"
these great artists have created beautiful dreams and masterpieces of beauty unite all people, all cultures around the world. This hour, as never before , it is important for our peaceful World.

Look in our eyes. You will see the future. Look in our eyes. We will see your soul. We've Been together. Look into our eyes You were once with us and like us – and now? Look in our eyes. And you'll see what you've become...You'll understand, maybe you were expecting it from myself and from life.... are you expecting from this world?
| | |
| --- | --- |
| ID: | 10935 |
| Artist: | Alex Rubanov (b. 1972) |
| Originality: | Original |
| Year of manufacture: | 2015 |
| Applied technique: | Acrylic paint, Oil paint |
| Medium: | Canvas |
| Size: | 2 x 130 x 168 cm |
| Framing: | Unframed |
| Style: | Pop Art |
| Shipping to: | Worldwide |
| Payment method: | Wire Transfer, Credit card, Cash |
| Delivery method: | Postal service, Courier service, pickup by yourself |
| Purchase returns: | No return |
Information about the artist
Rubanov Alexey - Member of the National Union of Artists of Ukraine.
The Participant republican and international exhibitions.
Work are found in quotient collection different countries of the world.
Rubanov Aleksej works in the various genres of painting is a portrait, landscape, still life, genre composition.
Work of artist a decorativeness, simplification of forms, thin colour and dynamic rhythmics, is peculiar to.
Style of works contains symbolism, expressionism, impressionism, abstraction and moderne.
The Color in painting main, on the first place And an object is secondary.
In fact color it is a sound, and music it painting...


Exhibitions:

2020 – «Home and Co-existence» The Second Dafen International Oil Painting Biennale, Shenzhen 2020
2019 - 3rd Alytus International Visual Art Biennial
«ART MEASURE. EVENTS HORIZON» 2019
2019 - The first international triennial "Philosophy of Traveling" 2019, Kremenchug, Ukraine
NATIONAL PAVILION OF UKRAINE AT THE 58TH INTERNATIONAL ART EXHIBITION –LA BIENNALE DI VENEZIA-2019
The first All-Ukrainian Triennial exhibition of "NYU-ART" 2018, Kremenchuk, Ukraine.
International symposium "Colour & Form"2018 Alytus, Lithuania.
3rd Alytus International Biennial of Young Creators .
"ART CODE: LT 100. YOUTH" 2018. Alytus, Lithuania.
The 7th Beijing International Art Biennale, China 2017 "The Silk Road and World's Civilizations" – 2017.
International Art Exhibitions "Paint one Another, Know one Another" in Yan-Huang Art Museum -, Beijing, China- 2016.
The 6 Beijing International Art of Bienniale - 2015 (BIAB-China-2015 - " Memory and Dreams ")
All-Ukrainian Triennial Abstract art Art Act of 2013 (Chernivtsi)- FIRST PRIZE
All-Ukrainian Triennial of Painting - 2013 (Kiev)
Personal exhibition ,,RHYTHM And BLUES,,- 2011(Komsomolsk)
Republican Art open-air 2011" Kiev picturesque"2011 (Kiev).
The international Art open-air project «Magnus Ducatus Artis» 2010 (ODESSA AREA / New Frumushika - 2010)
Republican exhibition Portret 2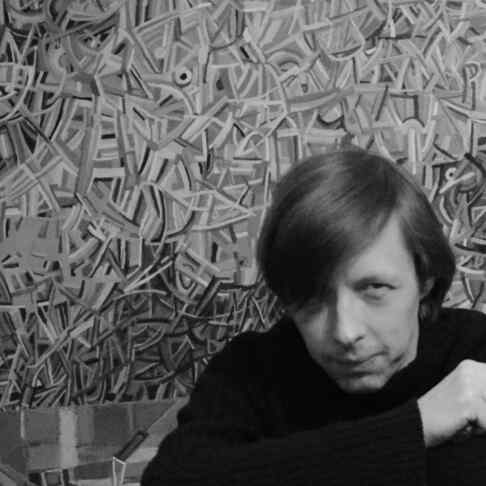 Other works by the artist
Frequently asked questions
Click the button "Contact the artist" on the proposal site.
Transmit Your delivery address and click "Send"
The seller sends You a payment information. After receiving the payment, the seller will send the order to Your address with approval to the conditions.
Click the button "Contact the artist" on the artwork page.
Transmit Your proposed item price and Your delivery address, so the artist can determine the delivery price.
The artist makes an individual price proposal, including the delivery price.
Agree to the proposal and order the item.