Painting "BEAUTIFUL ANTIQUE - VIRGIN WITH CHILD. OIL ON CANVAS. FROM XVII-XVIII CENTURIES. COLONIAL TIMES", Canvas, Oil paint, Historical genre, 1600 - 1700
Condition:
|
Available
|
France, Aix Les Bains
VIRGIN WITH CHILD. OIL ON CANVAS. FROM XVII-XVIII CENTURIES. COLONIAL TIMES

FREE SHIPPING WOLRDWIDE

PHOTOS ARE PART OF THE DESCRIPTION
PLEASE CHECK PHOTOS TO SEE REAL STATE OF PAINTING

BEAUTIFUL ANTIQUE OIL PAINTING

Theme: VIRGIN WITH CHILD
Material: CANVAS
Technique: OIL ON FABRIC
Period: XVII-XVIII CENTURY
Origin: SOUTH AMERICA
Colonial style
Author: Unknown
Conservation: MAY NEED RESTORATION
Measurements: 76 x 2 x 97 cm
Weight: 6200 g
FRAME MEASURES: 87 X 4 X 108,5 CM.

IF YOU NEED TO SEE MORE PICTURES FOR THIS PAINTING PLEASE FOLLOW THE LINK BELOW:

https://www.lacantus.com/product/beautiful-antique-virgin-with-child-oil-on-canvas-from-xvii-xviii-centuries-colonial-times/

FREE SHIPPING WOLRDWIDE

-International Buyers: Be aware that you may incur brokerage or customs taxes. The buyer is responsible for payment.

-If the buyer does not appear at the reception of the product, he will have to be responsible for the expenses, shipping and taxes.

-A contact telephone number is needed in case the transport company needs to contact the buyer.

-The item could be shipped directly to the buyer address.
| | |
| --- | --- |
| ID: | 35487 |
| Originality: | Original |
| Condition: | Satisfactory |
| Year of manufacture: | 1600 - 1700 |
| Applied technique: | Oil paint |
| Medium: | Canvas |
| Size: | 87 x 4 x 108,5 cm |
| Framing: | Framed |
| Genre: | Historical genre, Religious genre |
| Object type: | Painting |
| Keywords: | Art, Culture, People, Religion, Unknown artist |
Information about the shop
Address
Lacantus Store
10 Avenue de Verdun
73100 Aix Les Bains
France
Contact details
+33633668020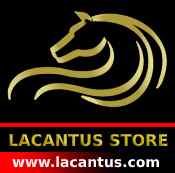 SHIPMENT. Once the item has arrived at the buyer's destination / address, the item cannot be returned. The risk that the item may be damaged at destination or during reshipment is too high.
All shipments made by Lacantus Store are fully insured.

APPLICABILITY. These Global Terms and Conditions of Sale ("Terms") apply to the purchase of products and ancillary services (collectively the "Products") by seller ("Lacantus Store") and the buyer ("Buyer"), each of which is identified in the accompanying quotation, credit application, proposal, order acknowledgement, or invoice (the "Sales Confirmation"). These Terms and the Sales Confirmation comprise the entire agreement between the parties (collectively, the "Agreement"). Buyer accepts these Terms by signing and returning Lacantus Store's quotation, by sending a purchase order in response to the quotation, or by Buyer's instructions to Lacantus Store to ship the Product. No terms, conditions or warranties other than those identified in the quotation and no agreement or understanding, oral or written, in any way purporting to modify the terms and conditions whether contained in Buyer's purchase order or shipping release forms, or elsewhere, shall be binding on Lacantus Store unless hereafter made in writing and signed by Lacantus Store's authorized representative. Buyer is hereby notified of Lacantus Store's express rejection of any terms inconsistent with this Agreement or to any other terms proposed by Buyer in accepting Lacantus Store's quotation. Neither Lacantus Store's subsequent lack of objection to any terms, nor the delivery of the products or services, shall constitute an agreement by Lacantus Store to any terms.

CANCELLATION. Cancellation or modifications of all or part of any order are subject to Lacantus Store's prior written consent in each instance. If cancellation or modification is allowed, Buyer agrees to pay to Lacantus Store all expenses incurred and damage sustained by Lacantus Store on account of the cancellation or modification, plus a reasonable profit. Pricing for undelivered Products may be increased in the event of an increase in Lacantus Store's cost, change in market conditions or any other causes beyond the Lacantus Store's reasonable control.

FORCE MAJEURE. Force Majeure of any kind, unforeseeable production, traffic or shipping disturbances, war, acts of terrorism, fire, floods, unforeseeable shortages of labor, utilities or raw materials and supplies, strikes, lockouts, acts of government, and any other hindrances beyond the control of the party obliged to perform which diminish, delay or prevent production, shipment, acceptance or use of the goods, or make it an unreasonable proposition, shall relieve the party from its obligation to supply or take delivery, as the case may be, as long as and to the extent that the hindrance prevails. If, as a result of the hindrance, supply and/or acceptance is delayed by more than eight weeks, either party shall have the right to cancel the contract. Should the Lacantus Store's suppliers fail to supply him in whole or in part, the Lacantus Store shall not be under obligation to purchase from other sources. In such cases, the Lacantus Store shall have the right to distribute the available quantities among his customers while at the same time taking into account his captive requirements.
Frequently asked questions
You can buy the product immediately by clicking on the button "Buy it now".
You can offer your price for an item by clicking on the "Make offer" button and wait for a response from the seller.
You will need to contact the owner for exact delivery information:
Click the "Contact Seller"button on the product page.
Enter the message and address where you want the goods delivered.
Click the "Send" button.
The seller will email you the necessary information.