"City N triptych" Cardboard Collage Abstractionism Landscape painting 2015
| | |
| --- | --- |
| Condition: | new |
| Location: | Russia, Moskva |
| Product availability: | Available |
Abstract collage is devoted to a reflection about a city. Unremarkable city... But caring, attentive man he can tell their secrets. And Antigorod city, Clean ponds, road. So named part of the triptych.
Diploma of the International exhibition of abstraction in the Moscow House of the Artist, 2018
Clearance in plastic molding and the glass.
| | |
| --- | --- |
| ID: | 14089 |
| Artist: | Elena Shipunova (b. 1961) |
| Originality: | Original |
| Year of manufacture: | 2015 |
| Applied technique: | Collage |
| Medium: | Cardboard |
| Size: | 100 x 50 cm |
| Framing: | Unframed |
| Style: | Abstractionism |
| Genre: | Landscape painting |
| Shipping to: | Worldwide |
| Payment method: | Wire Transfer |
| Delivery method: | Postal service |
| Purchase returns: | No return |
Information about the artist
Приветствую тебя в моей галерее!

Я - Елена. Художник родом из детства.

А детство моё прошло в Ярославской области, в живописном селе Вознесенье.
Красота окружающей природы вдохновляла и пробуждала любовь к рисованию.
Рисовала всегда, сколько помню себя.
С восхищением разглядывала репродукции картин знаменитых мастеров и мечтала стать художником.
Мечта сбылась, благодаря обучению в Заочном Народном Университете Искусств (ЗНУИ) г. Москва.
Работала в сельской школе учителем рисования.
Затем переехала в город и организовала арт-студию для детей.
Вместе с учениками знакомилась с творчеством великих художников и воплощала в жизнь собственные проекты в разных стилях и техниках.
Была создана коллекция из 200 работ в стилях знаменитых художников от Ренессанса до современного искусства. Любовь к разнообразию и поиск своего стиля не заканчивается!

К живописи маслом пришла пять лет назад и сразу влюбилась в неё.

Участвовала в нескольких международных выставках:

Международный Фестиваль Абстракции, 2018г, Москва, МДХ,
Российская Неделя Искусств 2018г, Москва, АртПлей,
VOX ANIMAE 2018, Италия, г. Павия;
ARTE PADOVA 2018, Италия, г. Падуя;
ARTE GENOVA 2019, Италия, г. Генуя;
VISIONARI ART TRIP 2019, Москва, МДХ;
Талант России 2019, Москва, Большой Гостиный Двор
Международный Арт-Салон в Гостином Дворе 2019 г
ARTE PADOVA 2019, Италия, г.Падуя.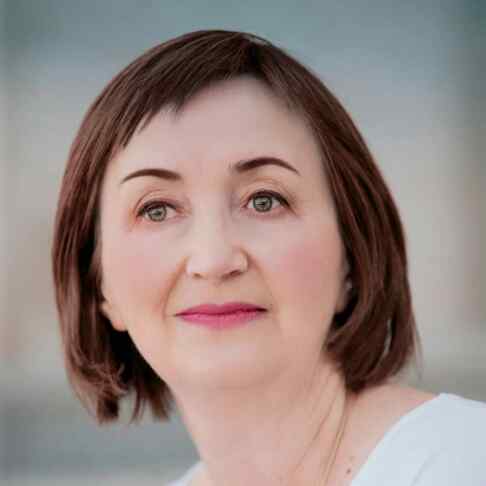 Other works by the artist
Frequently asked questions
Click the button "Contact the artist" on the proposal site.
Transmit Your delivery address and click "Send"
The seller sends You a payment information. After receiving the payment, the seller will send the order to Your address with approval to the conditions.
Click the button "Contact the artist" on the artwork page.
Transmit Your proposed item price and Your delivery address, so the artist can determine the delivery price.
The artist makes an individual price proposal, including the delivery price.
Agree to the proposal and order the item.