Painting "Study 4 for the panorama Battle of Stalingrad", Card, Oil, 20th Century Realism, Landscape painting, USSR (1922-1991), 1982
Price:
RUB
29000
RUB 29 000
| | |
| --- | --- |
| Condition: | used |
| Location: | Russia, Moscow |
| Product availability: | Available |
Народный художник СССР Мальцев П.Т. Этюды 4 к панораме «Сталинградская битва»
Картон, масло. 33 х 69,5 см. 1982 г. Оформлена

Мальцев Пётр Тарасович (1907 – 1993)
Народный художник СССР. С 1924 по 1930 год учился в Высшем художественно-техническом институте (ВХУТЕИН) у П. В. Кузнецова, В. А. Фаворского, Л. А. Бруни, Н. М. Чернышёва.
Ведущий художник студии военных художников имени М. Б. Грекова.
Основные произведения:
– «Подвиг краснофлотца Ивана Голубца» (1946 год, Центральный военно-морской музей, Санкт-Петербург)
– «Гвардейские корабли в походе» (1947 год, Донецкий художественный музей)
– диорама «Альпийский поход Суворова» ( (1952 год, Музей-заповедник А. В. Суворова в Кончанском-Суворовском, Новгородской области. Совместно с В. И. Переяславцем, Н. С. Присекиным, А. И. Интезаровым)
– «Штурм Сапун-Горы» (1958 год, Центральный музей Вооружённых Сил, Москва, совместно с Н. С. Присекиным, Г. И. Марченко)
– «Форсирование Днепра в районе Переяслава-Хмельницкого» (1975 год, Переяслав-Хмельницкий, УССР, совместно с Н. С. Присекиным)
– панорама "Сталинградская битва" (1980-82 г.г. Волгоград, с соавторами).
В 1960 году удостоен диплома I степени и золотой медали Академии художеств СССР за создание диорамы «Штурм Сапун-горы». В 1968 году удостоен золотой медали имени М. Б. Грекова за участие в воссоздании панорамы Ф. Рубо "Бородинская битва". В 1973 году за диораму «Бой воздушного десанта под Вязьмой зимой 1942 года» художнику была присуждена Государственная премия РСФСР имени И. Е. Репина.
| | |
| --- | --- |
| ID: | 40515 |
| Originality: | Original |
| Year of manufacture: | 1982 |
| Applied technique: | Oil |
| Medium: | Card |
| Size: | 69 x 33 cm |
| Style: | 20th Century Realism |
| Genre: | Landscape painting |
| Shipping to: | Only around the city, Within the country |
| Payment method: | Credit card, Cash |
| Delivery method: | Postal service, Courier service, pickup by yourself |
| Purchase returns: | No return |
| Country of origin: | USSR (1922-1991) |
| Object type: | Painting |
Information about the antique shop
Address
paulparamonov-art
Novokuzminskaya, 4
109377 Moscow
Russia
Contact details
+79671613897
Business hours
Mo 00:00 - 23:30 00:00 - 23:30
Tu 00:00 - 23:30 00:00 - 23:30
We 00:00 - 23:30 00:00 - 23:30
Th 00:00 - 23:30 00:00 - 23:30
Fr 00:00 - 23:30 00:00 - 23:30
Sa 00:00 - 23:30 00:00 - 23:30
Su 00:00 - 23:30 00:00 - 23:30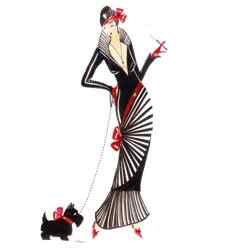 Other items from the seller
Frequently asked questions