"Portrait of Princess Irina Obolensky 1948"
Price:
$
100000
$ 100 000
| | |
| --- | --- |
| Location: | Byelorussia, Minsk |
Portrait of Princess Irina Obolensky 1948
Pattern size: 80,5 x 64,5 cm

Sorin Savely Abramovich 1878-1953 — Russian portrait painter.

Born February 14 (February 26, new style) 1878, Polotsk, Vitebsk province, into a poor Jewish family. The father was a tailor, mother was a member of the Molokan sect[1][unauthoritative citation needed]. At the age of 16 left home, lived for some time in the Tula and Orel, then in Odessa.

In the years 1896-1899 he studied with K. K. Kostandi at the Odessa art school, from which he graduated with the medal, giving the right of admission to the Imperial Academy of arts (iakh) without exams. 1899 was engaged in the Higher school of painting, sculpture and architecture at IAH at I. tvorozhnikov and V. E. Savinsky, then in the Studio of I. E. Repin. In 1907, for the painting "the Inspired moment" was released from the Academy with the title of the artist and the right of a pensioner's travel abroad, thus having been in 1908 in Holland and France.

In 1911 work Sorin was exhibited at the world exhibition in Turin, Italy. In 1913, 1915 and 1917 he participated in exhibitions "World of art" in St. Petersburg, at the end of the 1917 exhibition of the New society of artists petrograde. Also exhibited at exhibitions TPHV.

After the October revolution the artist lived for some time in Yalta, where, in 1918, was the Exhibitor of the exhibition "Art in Crimea". In 1919 he moved to Tiflis, met with Sergei Sudeikin, V. Kamensky, N. N. Evreinov. Participated in the exhibition "Small circle". 8 may 1920, he went along with Sudeikine from Batum to Marseille on the steamship "Souirah", and on may 20 they arrived in Paris. Settling in this city, quickly gained fame in European art circles. In 1922-1923 Sorin exhibited his works at the Autumn salon, in 1926-1930 in the salon des Tuileries. Continued to participate in exhibitions of Russian art, including in 1921 in the gallery "Densi", in 1927 — at the last exhibition "World of art" gallery "Bernheim". In the years 1920-1930 held a number of solo exhibitions in galleries in Paris and London. Often in the United States, had lived in new York, his solo exhibitions were held at the Brooklyn Museum (1923), the gallery "Wildenstein" in new York (1927, 1934), Washington (1924), Pittsburgh(1924-1925), Chicago (1927). In 1932 took part in the exhibition of contemporary Russian art in Philadelphia.

During the Second world war settled in USA. Made several large cash contributions to the relief Fund of the USSR]. In the postwar years he occasionally came to Paris.

Died 22 Nov 1953 in new York.
Information about the shop
Address
Predmestje Minsk Galerei
Storozhevskaya,6
0000 Minsk
Byelorussia
Contact details
+37 5172-388 822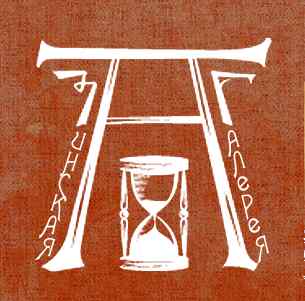 Other items from the seller
Frequently asked questions