Painting "New Breakfast on the grass", Canvas, Oil paint, Impressionist, Everyday life, 2020
| | |
| --- | --- |
| Condition: | new |
| Location: | Russia, Izhevsk |
| Product availability: | Available |
New Breakfast on the grass ( oil on canvas palette knife 2020 113х160 )
Nikolai Sednin. "Game for Breakfast". Art sketch by Vadim Stolyarov.
"...and the people will be what we see them today."
Edouard Manet on the concept of the painting "the luncheon on the grass".

157 years ago a painting by Edouard Manet called slap in the face to good taste for blatant disregard for the author of the academic traditions of its era and did not allow the exhibition in the annual Paris salon for the freedom of the academic interpretation of the story too rectilinearly moved by the author in the contemporary era.
Half a century later, looking at the composition of Vadim Stolyarov "New Breakfast on the grass" one of the contemporaries of the twenty-first century will not confuse the image of the governing tyrant smug sitting in nature surrounded by beautiful representatives of office plankton. This naked king, reveling in his own power, well within the scope of the traditions of a new esthetic of bodypositive actively perpetuated today by proponents of a tolerant society. Leaving nature athlete. He sadly bowed his head and squeezed from the awareness of their own moral impotence fist, feeling not demand their neglected achievements. But all the characters are surrounded by vibrant bright colors Suprematist forest, creating the feeling that a big speculative game. At any point the heroes can be swapped or completely dissolved, transformed, like the forest in the picture, in a new geometric shape, to after to sit down comfortably to Breakfast the next century of mankind.
| | |
| --- | --- |
| ID: | 26382 |
| Artist: | Vadim Stolyarov (b. 1969) |
| Originality: | Original |
| Year of manufacture: | 2020 |
| Applied technique: | Oil paint |
| Medium: | Canvas |
| Size: | 160 x 113 x 3 cm |
| Framing: | Unframed |
| Style: | Impressionist |
| Genre: | Everyday life |
| Shipping to: | Worldwide |
| Payment method: | Wire Transfer, Credit card, Cash |
| Delivery method: | Postal service, Courier service, pickup by yourself |
| Purchase returns: | No return |
| Object type: | Painting |
Information about the artist
Член профессионального союза художников.
26 июля 2019 года присвоено звание " Почётный деятель искусств России"
Награждён золотой медалью Профессионального Союза Художников .

Все картины полностью выполнены с помощью мастихина.
2017 г. ( с 05 мая по 27 мая ) - Персональная выставка в Швейцарии Художественная галерея Фрибурга "Galerie Cathédrale"

Многие картины в частных коллекциях в России, Украине, Белоруссии, Казахстане, Армении, Азербайджане, США, Англии, Германии, Италии, Австрии, Швейцарии, Новой Зеландии, Китае, Швеции ,

Лауреат международного конкурса искусств "Artex Awards". АЕА -2017 (Зима)
Картина "В плену у разума" Номинация - Живопись - Золотая медаль конкурса АЕА-2017

Лауреат международного конкурса искусств "Artex Awards". АЕА -2018 (Весна)
Картина "Игры разума" Номинация - Живопись - Золотая медаль конкурса АЕА-2018

Лауреат международного конкурса искусств "Artex Awards". АЕА -2018 (Осень)
Картина "Путь к гармонии" Номинация - Живопись - Серебряная медаль конкурса АЕА-2018

Лауреат международного конкурса искусств "Artex Awards". АЕА -2018 (Осень)
Фотография "Дорога в облаках" Номинация - Фотография - Серебряная медаль конкурса АЕА-2018

Лауреат международного конкурса искусств "Artex Awards". АЕА -2018 (Осень)
Работа "Незнакомка" Номинация - Графика - Бронзовая медаль конкурса АЕА-2018

Лауреат международного конкурса искусств "Artex Awards". АЕА -2018 (Осень)
Работа "Европейские улочки " Номинация - Монументальная живопись - Золотая медаль конкурса АЕА-2018

Роспись стены работа "Подводный мир" Номинация – Монументальная живопись- Почетный диплом конкурса АЕА-2018

Лауреат международного конкурса искусств "Artex Awards". АЕА -2019 (Весна)
Картина "Гранатовое зёрнышко" Номинация - Живопись - Золотая медаль конкурса АЕА-2019

В картине ПУТЬ К ГАРМОНИИ зашифровано послание . Тому кто первым прочитает его , подарю одну из своих картин.
Копий своих картин не делаю принципиально и категорически.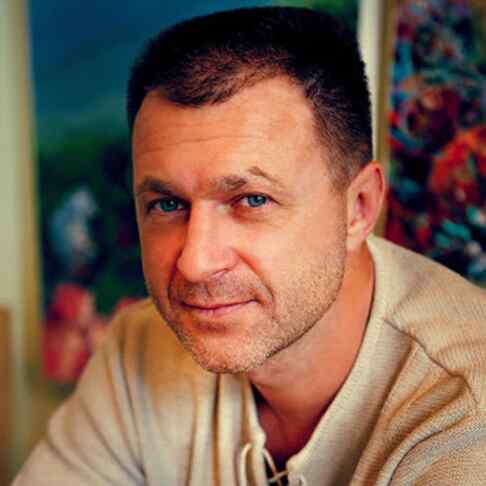 Other works by the artist

Frequently asked questions
Click the button "Contact the artist" on the proposal site.
Transmit Your delivery address and click "Send"
The seller sends You a payment information. After receiving the payment, the seller will send the order to Your address with approval to the conditions.
Click the button "Contact the artist" on the artwork page.
Transmit Your proposed item price and Your delivery address, so the artist can determine the delivery price.
The artist makes an individual price proposal, including the delivery price.
Agree to the proposal and order the item.