ID 5229
(1868 Landshut - 1932 Neukastel)
"Buwi Griesinger mit Ausblick über Neukastel". Originaltitel
Impressionistische Darstellung mit Portrait im Profil, ihm gegenübergestellt der Turm des Neukasteler Hofes, welcher von der Sonne rötlich angestrahlt ist. Im Hintergrund weiter Blick auf die Rheinebene mit einigen Ortschaften. Der Porträtierte war der Neffe von Slevogts Jugendfreundin Antonie Finkler, die er ein Jahr später heiratete; das Hofgut Neukastel hatte ursprünglich ihrer Familie gehört. Ab den 1880er Jahren hatte es Slevogt immer wieder aus der Akademiestadt München in die Pfälzer Landschaft gezogen, um in der Abgeschiedenheit der Natur freier arbeiten zu können. Slevogt gehörte zu den Vertretern der Freilichtmalerei, die direkt vor dem Motiv in der freien Natur arbeiteten. Dieses Gemälde Slevogts kündigt einen malerischen Umbruch im Werk des Künstlers an. Er gelangte zu einer rein malerischen, impressionistischen Auffassung mit freiem Pinselduktus, in dem das Einfangen der atmosphärischen Lichtstimmung in seiner Gesamtheit entscheidend war. Vermutlich ist dieses Bildnis das erste Portrait, das Slevogt im Freien schuf. Öl/dünner Karton, auf Leinwand kaschiert, doubl; R. u. signiert und datiert 1897. Verso auf altem Etikett inschriftlich bez. "Nr. 19070. Knabenkopf im Profil vor Landschaft". 63 cm x 96 cm. Rahmen.
Beigefügt: Gutachten von Dr. Sigrun Paas vom 4.12.2013, beiliegend zweier älterer Fotografien des Gemäldes aus dem Slevogt-Archiv von H.-J. Imiela.
Auktionen, Ausstellungen u. Literatur: Versteigerung P. Cassirer u. P. Helbig, Berlin 17.5.1927, Kat.-Nr. 89, Abb. Tafel XXXII; Galerie W. Ketterer, Stuttgart 1963, Kat.-Nr. 29, Abb. Tafel 14; H.-J. Imiela: Max Slevogt, Karlsruhe 1968, S. 360, Anm. 3; Ausstellungs-Kat. "Max Slevogt - Neue Wege des Impressionismus", Landesmuseum Mainz 2014, Abb. 23, S. 28 und Kat.-Nr. 33.
Oil on cardboard, laid down on canvas, relined. Signed and dated 1897.
Information about the auction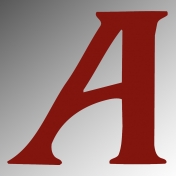 Address of auction
Kunstauktionshaus Schloss Ahlden GmbH
Große Str. 1
29691 Ahlden(Aller)
Germany
Business hours
| | |
| --- | --- |
| Mo | 13:00 - 17:00 |
| Tu | 13:00 - 17:00 |
| We | 13:00 - 17:00 |
| Th | 13:00 - 17:00 |
| Fr | 13:00 - 17:00 |
| Sa | 13:00 - 17:00 |
| Su | 13:00 - 17:00 |
Preview
20.08.2017 - 31.08.2017
Frequently asked questions
You can buy unsold auction lots as part of a aftersale. As a rule, such a sale lasts 2-4 weeks after the end of the auction. If the aftersale is completed the lots can no longer be acquired. The archive serves as a reference for the study of auction prices, photographs and descriptions of works of art.