"Antique Persian carpet Saruk"
Price:
RUB
157000
RUB 157 000
Antique Persian carpet", Saruk"
The carpet was woven sometime in the late 20's, early 30-ies of XX century. The carpet weaved by the artisans of the vast territory that surrounds the small town of Saruk, located in the Western part of Central Iran. The city of Saruk very close to the city of Kashan. This geographical proximity influenced the technology of carpet weaving, technology was adopted from one region to another, and the elements of carpet design mixed. Carpets", Saruk" is very similar to the carpet "Kashan".
Specifications mating: 200 (two hundred) units for 1 (one) square inch (knitting density among experts for carpet weaving is considered high);

The total size of the web of carpet: long, 1.95 meters, width - 1,32 m;
Information about the shop
Address
Oriental Rugs and Carpets
Batayskiy str.53
109144 Moscow
Russia
Contact details
+7 916 206 67 81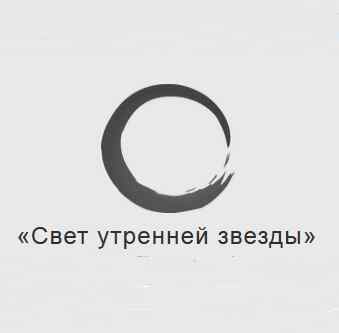 Other items from the seller
Торгово-закупочный кооператив «Свет утренней звезды» имени Георгия Ивановича Гурджиева www.orientalcapets.com
Мы предлагаем Вам полностью аутентичные ковры, произведенные в мировых центрах ковроткачества – Туркмения, Иран, Афганистан, а так же в последнем традиционном центре мирового ковроткачества, сохранившейся в России, после распада СССР –Дагестане.
Представители нашего кооператива приобретают ковры в рамках этнографических и исследовательских экспедиций в страны Ближнего Востока, а также Центральной Азии.
Обычно мы работаем с коврами периода 20х - 70х годов XX века, но иногда мы закупаем как более новые, так и более старые экземпляры. Самый старый ковёр, который у нас был – датирован II половиной XIX века, и он представлял собой экземпляр достойный украсить коллекцию музея восточного искусства.
​В нашем интернет магазине вы найдете как ковры по вполне демократичным ценам, так и дорогие антикварные ковры, достойные украсить любую коллекцию искусства Востока.
Мы тщательно отбираем предлагаемые Вам ковры по следующим основным критериям:
​Высокая сохранность;

Аутентичность;

Высокая эстетическая ценность.
​Мы гарантируем 100% этническую и культурную аутентичность нашего товара, его художественную ценность, а также высочайшее качество.
Мы предлагаем Вам ковры следующих основных групп: винтажные ковры и антикварные ковры.
​Винтажные ковры имеют следующие преимущества:
1. Это благородная старинная работа;
2. Это очень высокий уровень сохранности;
3. Уход, который ничем не отличается от ухода за современными коврами;
4. Демократичная цена.
​Антикварные ковры:
1. Имеют высокую культурно-историческую ценность;
2. В первую очередь интересны коллекционерам;
3. Стоимость таких изделий значительно выше.
​Торгово-закупочный кооператив «Свет утренней звезды» особое внимание уделяет мойке и просушке ковров, а именно:
Каждый ковер прошел тщательную, технологичную мойку в ледяной воде с применением специальных моющих средств, а также сушку.
​Каждый наш ковёр гарантированно абсолютно чистый.
При необходимости даём бесплатные консультации по уходу и хранению.
Frequently asked questions