" Shiraz Qashqai 50 years of the twentieth century"
Price:
RUB
65000
RUB 65 000
Vintage "Shiraz Qashqai" 50 years of the twentieth century
We offer You vintage Persian handmade carpet "Shiraz Qashqai"

Features:
• The size of this carpet is 3.0 meters in length and 2,1 meters in width;
• Density - knitted- 80 knots to 1 inch;
• The painting was done by manual method paints based on minerals and herbs;
Information about the shop
Address
Oriental Rugs and Carpets
Batayskiy str.53
109144 Moscow
Russia
Contact details
+7 916 206 67 81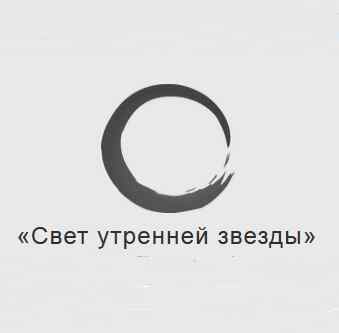 Other items from the seller
Торгово-закупочный кооператив «Свет утренней звезды» имени Георгия Ивановича Гурджиева www.orientalcapets.com
Мы предлагаем Вам полностью аутентичные ковры, произведенные в мировых центрах ковроткачества – Туркмения, Иран, Афганистан, а так же в последнем традиционном центре мирового ковроткачества, сохранившейся в России, после распада СССР –Дагестане.
Представители нашего кооператива приобретают ковры в рамках этнографических и исследовательских экспедиций в страны Ближнего Востока, а также Центральной Азии.
Обычно мы работаем с коврами периода 20х - 70х годов XX века, но иногда мы закупаем как более новые, так и более старые экземпляры. Самый старый ковёр, который у нас был – датирован II половиной XIX века, и он представлял собой экземпляр достойный украсить коллекцию музея восточного искусства.
​В нашем интернет магазине вы найдете как ковры по вполне демократичным ценам, так и дорогие антикварные ковры, достойные украсить любую коллекцию искусства Востока.
Мы тщательно отбираем предлагаемые Вам ковры по следующим основным критериям:
​Высокая сохранность;

Аутентичность;

Высокая эстетическая ценность.
​Мы гарантируем 100% этническую и культурную аутентичность нашего товара, его художественную ценность, а также высочайшее качество.
Мы предлагаем Вам ковры следующих основных групп: винтажные ковры и антикварные ковры.
​Винтажные ковры имеют следующие преимущества:
1. Это благородная старинная работа;
2. Это очень высокий уровень сохранности;
3. Уход, который ничем не отличается от ухода за современными коврами;
4. Демократичная цена.
​Антикварные ковры:
1. Имеют высокую культурно-историческую ценность;
2. В первую очередь интересны коллекционерам;
3. Стоимость таких изделий значительно выше.
​Торгово-закупочный кооператив «Свет утренней звезды» особое внимание уделяет мойке и просушке ковров, а именно:
Каждый ковер прошел тщательную, технологичную мойку в ледяной воде с применением специальных моющих средств, а также сушку.
​Каждый наш ковёр гарантированно абсолютно чистый.
При необходимости даём бесплатные консультации по уходу и хранению.
Frequently asked questions